Understanding physical strain prevents injuries and accidents.
Physically demanding work intensifies physical workload. Growing work pressure and an ageing population increase the risk of injury, resulting in unnecessary absenteeism. In many situations, strain is greater than anticipated because the design of the work situation overlooks important factors that increase workload unnoticed.
Specific injuries and accidents can often not be easily attributed to concrete situations in the work environment. It is the underlying physical workload that plays an important role. Properly examining the physical strain inherent to the work environment makes problem areas clear.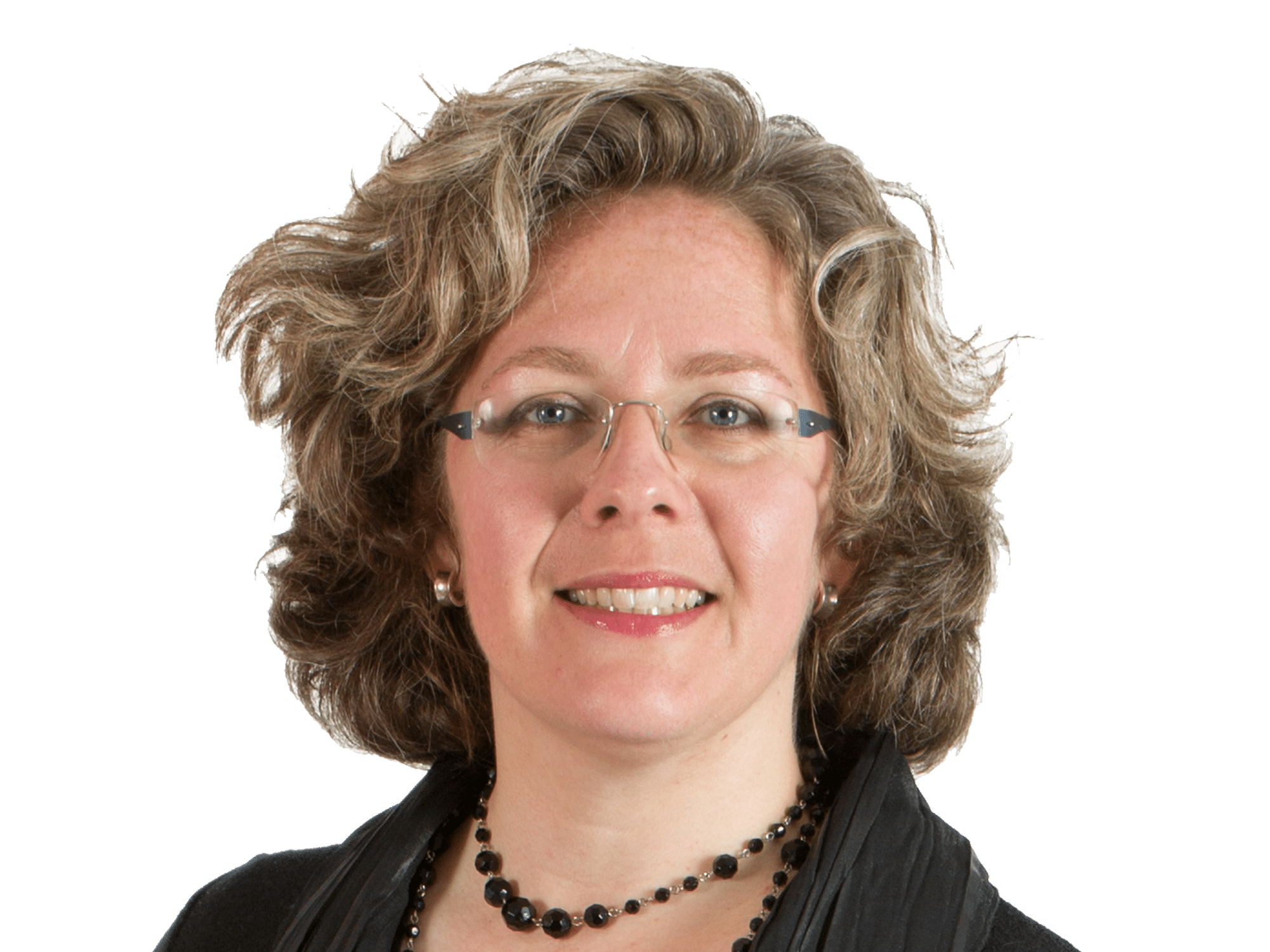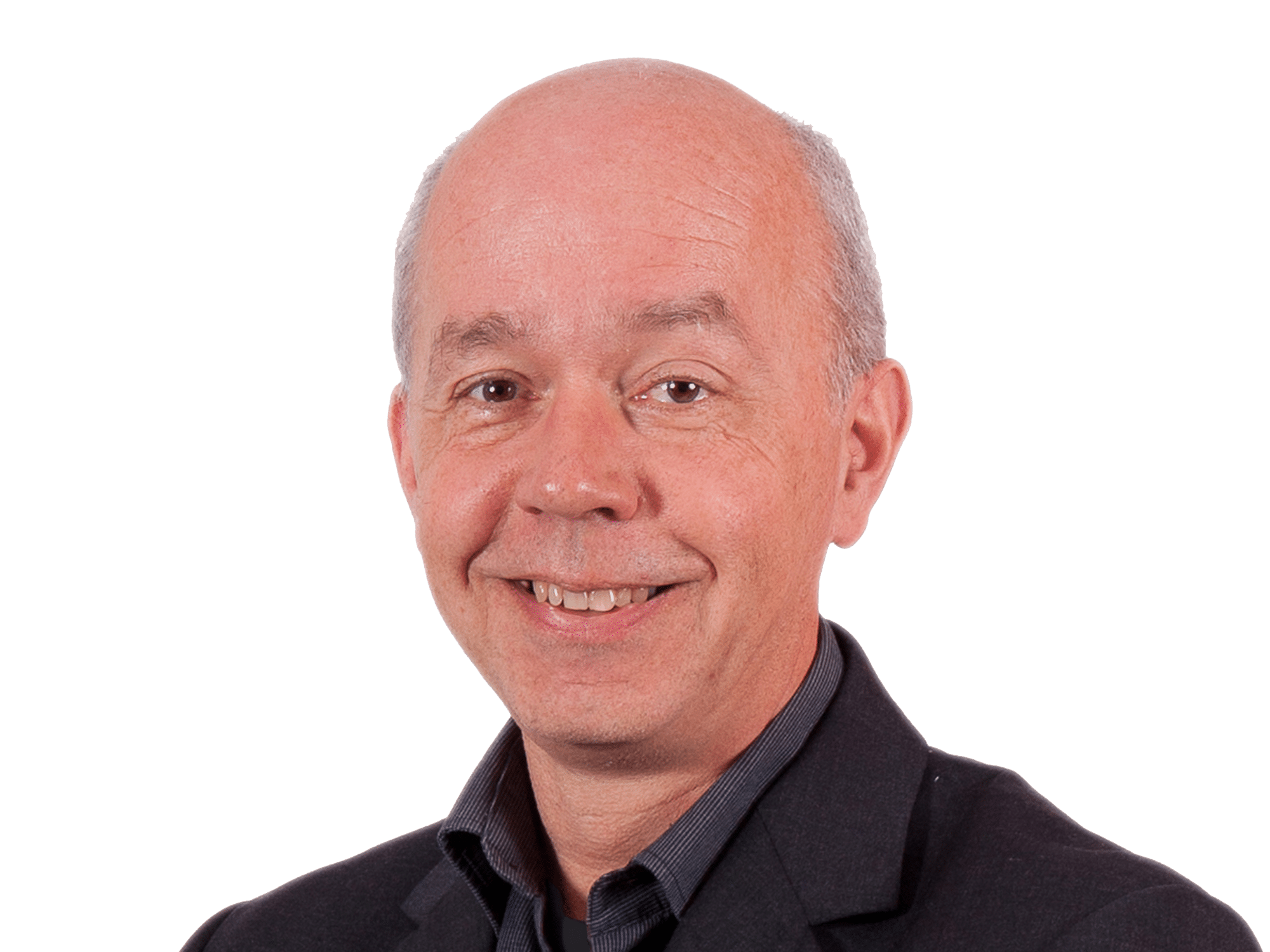 Do you have painful obstacles and inconveniences in the working environment to be investigated? We create added value by examining the work environment in detail. We focus on the physical workload, environmental factors and such issues as corporate culture and behavioural norms. These all contribute to increased physical strain.
Important recommendations emerge from our investigations. With relatively simple adjustments to resources, tasks, and work processes, we create: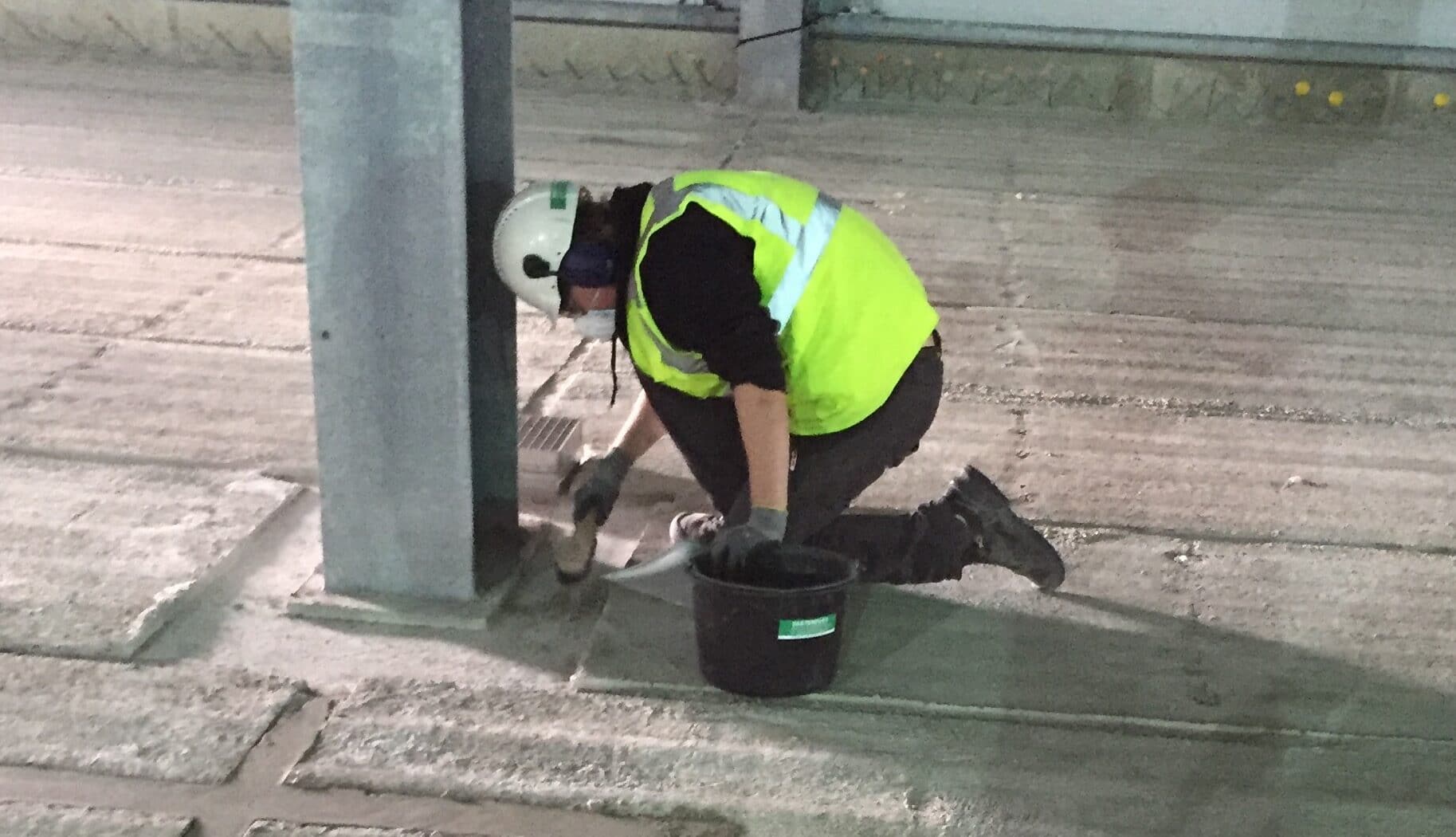 Smart logistics
How do you prevent employees from moving heavy loads unnecessarily? We help to organise logistics more intelligently and reduce physical strain.
Ergonomic workstations
What is the ideal working height for employees? We make recommendations and help to implement a proper ergonomic design in order to avoid discomfort and pain.
Constructive work procedure
What prevents employees from helping each other when needed? We break down macho cultures and encourage cooperation.
Solutions for every situation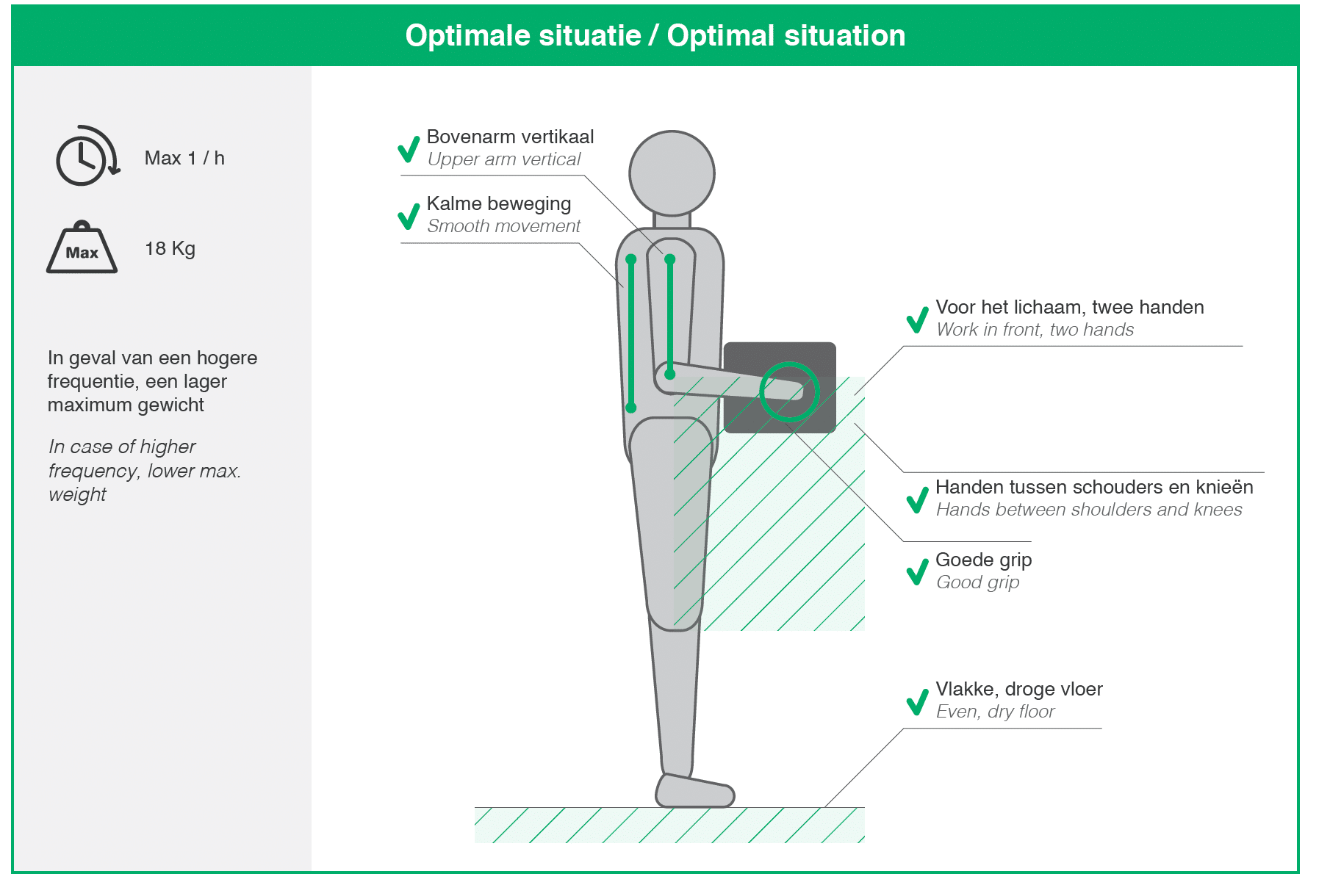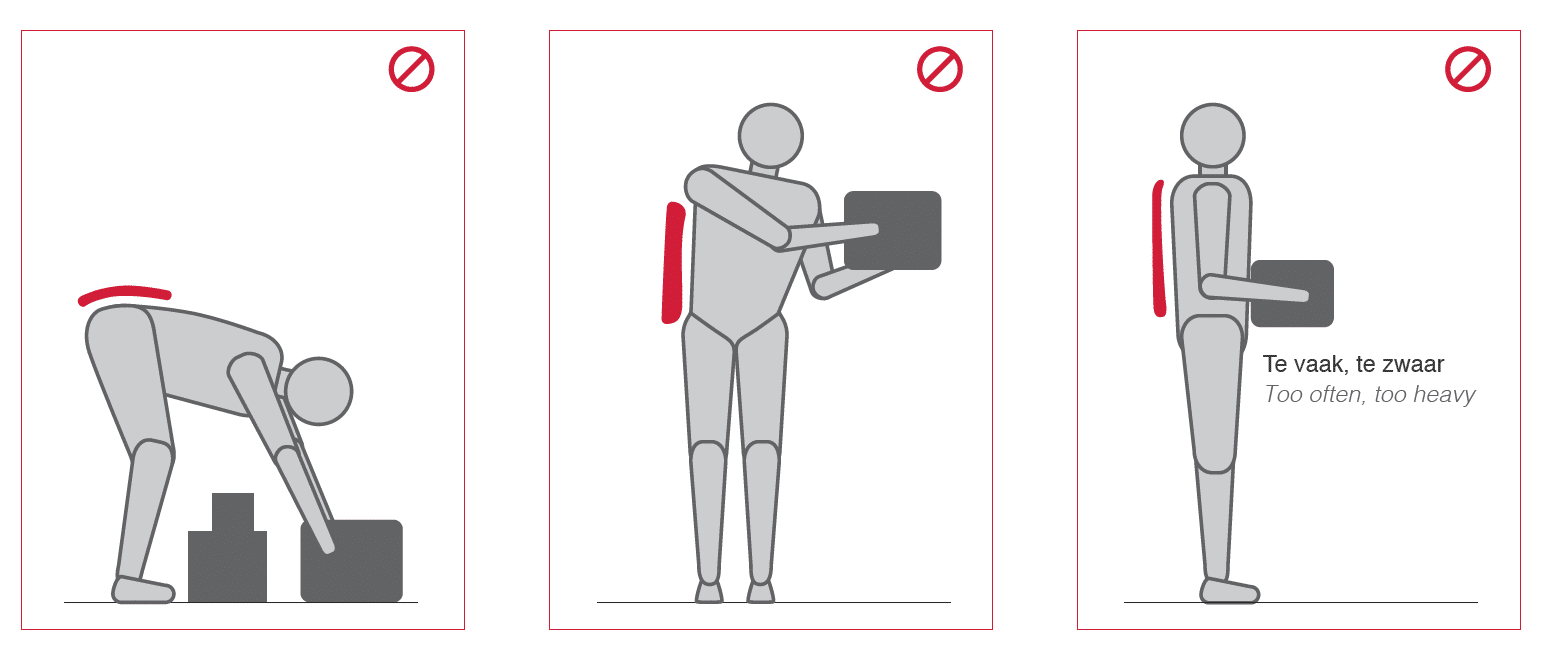 RSI
Are employees mostly occupied with one main task? Such specialisation improves efficiency but often requires repetitive movements, which increases the risk of developing RSI, a problem that these days occurs with increasing frequency.
How do you help keep RSI from occurring without reducing efficiency? We assess the risk of RSI, paying particular attention to work tasks, working hours, work pressure, the workplace, and work procedures. With a targeted plan of action RSI will no longer be one of the commonly occurring complaints.
Design and workstations
Good employee health requires well-designed workstations. Employees generally perform better if they have comfortable working conditions.
We measure what you wish to know and identify environmental factors such as light, noise, climate, hazardous substances, and vibrations. We clarify if, and the extent to which, you comply with current legislation and the manner in which workstation design can better contribute to health in the workplace.
Tools and resources
The demand for high quality requires the use of proper tools and resources. Work processes only run efficiently and smoothly when materials are well adapted to the work situation.
Our customised approach examines the requirements of the work environment in terms of the tooling and resources to be used. Our targeted advice lays the foundation for greater comfort, safer use, fewer injuries, and faster work processes.
Machinery and machine legislation
New machines comply with occupational health and safety legislation. How do you go one step further? We provide independent advice and help optimise machines and guidelines specifically for the performance of your business.
We pay attention to more than CE standardisation, user-friendliness, and the burden on users. Adopting an overall view, we provide advice on maintenance, modification, and recycling, and other issues. The result is an effective, safe, user-friendly work environment conducive to forward thinking.
Vibrations and shocks
How do you reduce the vibration stress from moving vehicles, vibrating machines, and hand tools? We offer advice on legal limits and encourage healthier and more comfortable working conditions.
We measure, assess, advise, and help reduce vibration stress. We also make recommendations on the (re)design of low-vibration vehicles, machines, and tools. The result is reduced physical workload, for better sustainable employee deployment.
With the MMH Calculator (Manual Material Handling) the recommended weight limit for lifting tasks can be calculated. The calculation is based on the revised NIOSH lifting equation. This method is internationally established, and is e.g. used by Dutch Labour Inspectorate. The app is applicable for working situations with lifting tasks. After input of several characteristics of the lifting tasks, the recommended weight limit is calculated, and the associated risk is indicated. Moreover, it becomes clear how the lifting task may be improved. Please read the Info tab in the app: in some lifting situations the NIOSH method may NOT be applied.
Source: Waters TR, Putz-Anderson V, Garg A, Fine LJ. Revised NIOSH equation for the design and evaluation of manual lifting tasks. Ergonomics. 1993 Jul;36(7):749-76.