About The Role
Human Safety Alliance is on a mission to 'Making the difference for a safe and healthy world'. As a Communication Designer, you will help us achieve that mission by being the driving force behind the look and feel of all our digital and analogue communications. Furthermore, you will work with our consultants in creating innovative and impactful deliverables for our projects.

At Human Safety Alliance, we invest in our employees and strengthen each other's strengths. That is why we work in multidisciplinary teams. During frequent progress meetings, we look at your growth together and ensure that your development is central. A healthy work-life balance and informal working atmosphere are very important to us.

Responsibilities
Maintain and develop the visual house style of all our digital and analogue communications, working as a hands-on contributor and a stakeholder;
Collaborate on projects, e.g. on designing workstations in control rooms, apps, HMI and other applications;
Explore and innovative with visual mediums to best communicate project deliverables;
Inspiring the team regarding the added of your area of expertise to the projects.
Qualifications
0-3 years of experience in graphic design or communication design domain;
A systems thinker who loves finding answers to complex questions and using your visual skills to build clear and engaging storytelling;
Excellent core visual communication skills demonstrated in a portfolio. Strong visual design background with attention to detail. Any form of video creation and/ or production skills are a plus;
Knowledge and previous experience in marketing communications and information visualisation are a plus;
Ability to work independently whilst adhering to deadlines, but also comfortable working within a highly collaborative environment, being a part of a cross-functional team;
Ability to prioritise tasks, manage timelines, and coordinate efforts across different teams to efficiently execute on graphic design projects;
Take every opportunity to elevate our mission and the brand through design. Ability to articulate the value of design through verbal and visual presentation.
Interested in applying?
Let us know why. As a new colleague, you must have something up your sleeve. Besides the aforementioned 'must-haves', we are looking for personality. Who are you? What makes you so good?
Send your application (CV, portfolio & cover letter) by e-mail to Alfred van Wincoop: [email protected]; an assessment may be part of the procedure.
We look forward to hearing from you!

About Us
The Human Safety Alliance has been founded to improve safety more effectively in the workplace. The basis of the Alliance is formed by Intergo, LFI24, Human Safety Academy. This strong base is complemented by an extensive international network of associated companies with which projects and research are executed.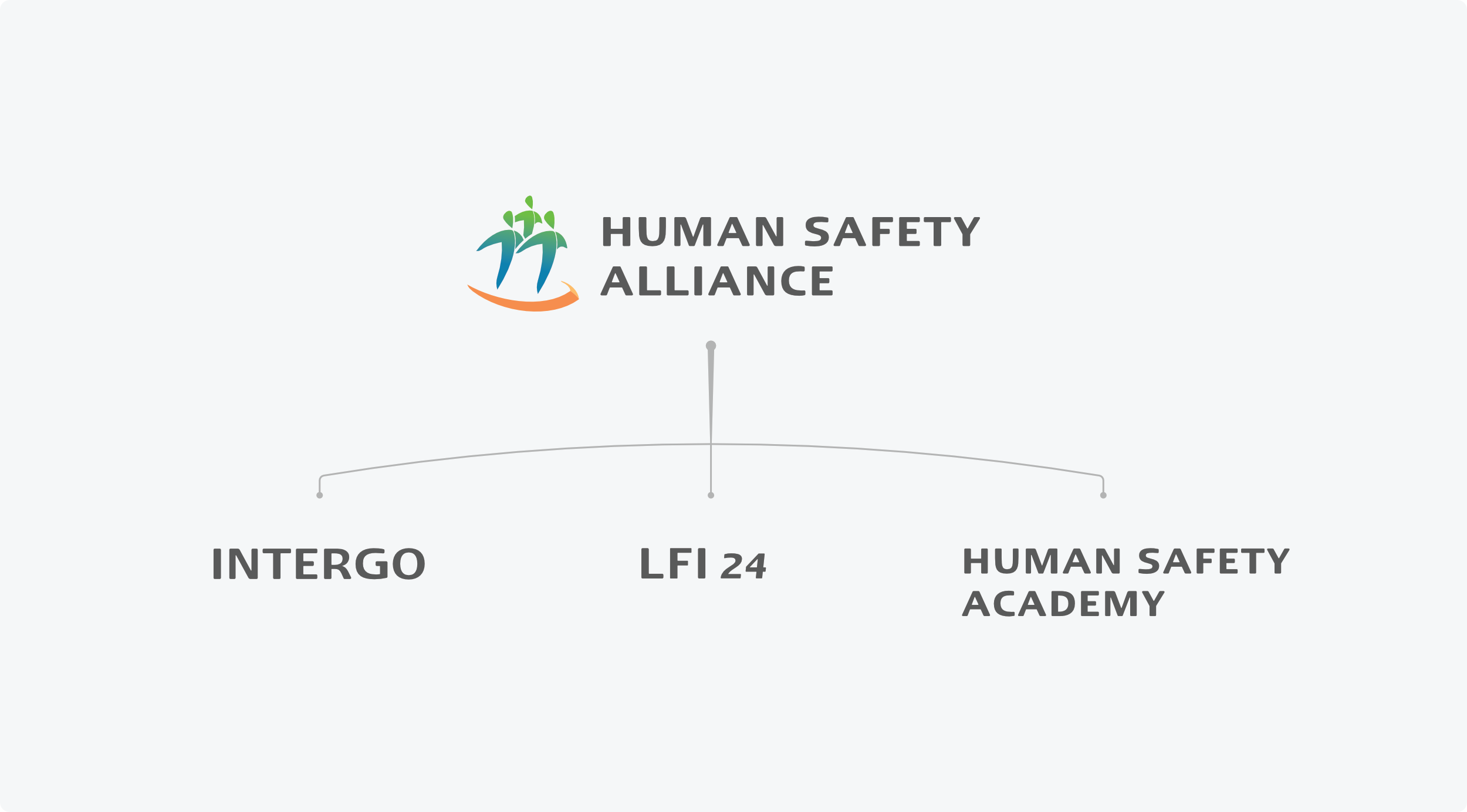 Onze inspanningen op het gebied van menselijke gezondheid en veiligheid zijn afgestemd op de Sustainable Development Goals (SDG's) van de Verenigde Naties: #3 Goede gezondheid en welzijn, #8 Eerlijk werk en economische groei en #9 Industrie, innovatie en infrastructuur.